About Me – Josh Giesing
Welcome to my About page! My name is Josh Giesing, and I'm the President of Computer PRO Unltd. I'm passionate about technology and committed to providing outstanding services, which has led me to work my way up through the ranks and become the leader of this company.
My Journey
I started my career at Computer PRO Unltd as a meticulous and attentive secretary. My dedication and knowledge in the tech industry enabled me to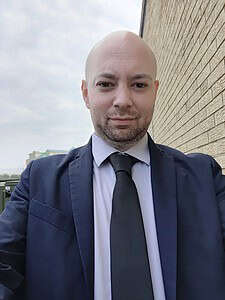 quickly progress through various roles, ultimately leading to my current position as President. In 2021 I was selected in the 100 People To Know In St. Louis.
Throughout my time at Computer PRO Unltd, I've worked on a diverse array of projects, such as managing networks with hundreds of computers, building servers and computers, and handling cybersecurity for numerous clients. I've also been responsible for cyber incident response and management, ensuring the protection and security of our clients' digital assets.
My Expertise
My expertise extends to Office 365, website development, and network design. I am committed to staying up-to-date with industry trends and leveraging cutting-edge technologies to provide exceptional services to our clients.
Personal Life
In my leisure time, I enjoy strategy video games, which challenge my intellect and foster strategic thinking. I also love reading and gardening, allowing me to unwind and appreciate the tranquility of nature.
I have a wonderful wife and daughter who provide unwavering support and encouragement. I credit my personal and professional achievements to the love and motivation of my family.
Though I admit to not being the strongest in grammar and spelling, I have an insatiable appetite for learning. I know some Russian and am eager to expand my linguistic skills. I've traveled to numerous countries, gaining valuable insights and experiences. However, I've spent the

majority of my life in the St. Louis metro area, which I call home.
Conclusion
As the President of Computer PRO Unltd, I'm dedicated to ensuring that our clients receive top-quality service and support. My journey from secretary to President is a testament to my hard work, passion for technology, and commitment to excellence. When you choose to work with Computer PRO Unltd, you can be confident that you're partnering with a team led by an experienced and knowledgeable professional like myself.